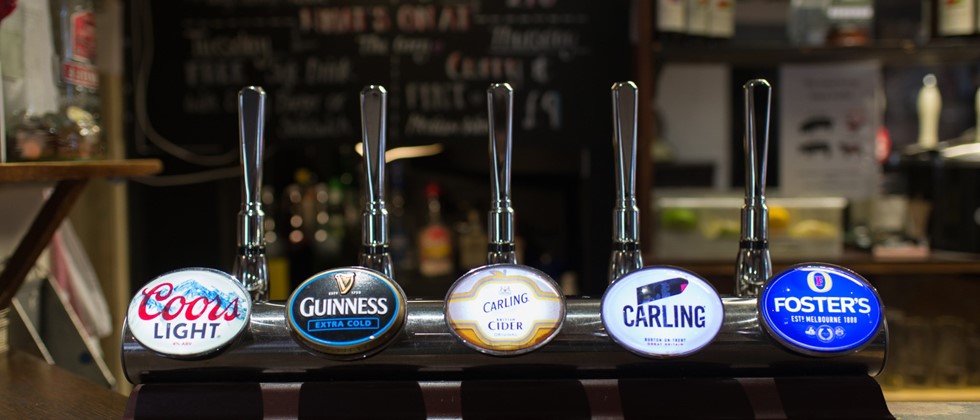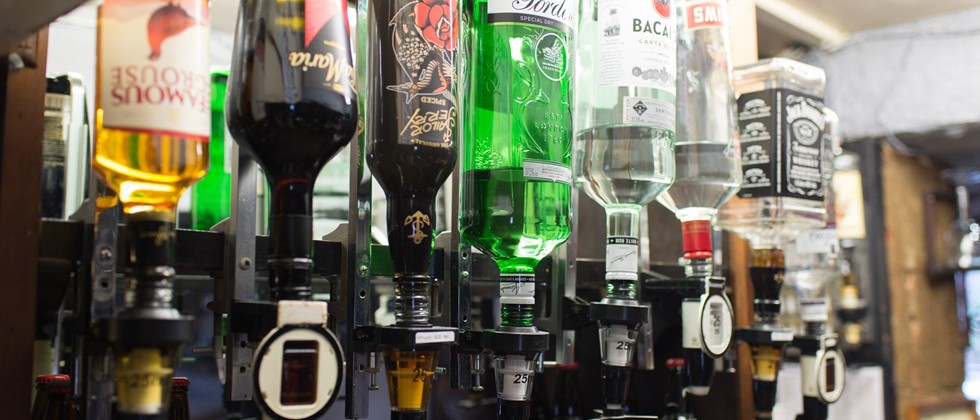 Drinks
Beer
Carling
, Carling
(4.1%)
Carling has been Britain's best selling lager for more than three decades. It is brewed to have the perfect balance of sweetness & bitterness ensuring it is as brilliantly refreshing from the first sip to the last.
Beer
Coors light
, Coors Brewers Ltd
(4.0%)
The Coldest of the Cold!
Beer
Doom Bar
, Sharp's Brewery Ltd
(4.0%)
Doom Bar Bitter is named after an infamous sandbank at the mouth of the Camel Estuary in North Cornwall.
Beer
Fosters
, Heineken
(4.0%)
A pleasant, fruity, lighter-styled quaffing lager
Beer
Guinness Draught
, Guinness
(4.1%)
Guinness is an Irish dry stout that originated in the brewery of Arthur Guinness at St. James's Gate, Dublin. Guinness is one of the most successful beer brands worldwide.
Beer
London Pride
, Fullers
(4.1%)
In recent years its popularity has grown to the extent that it is now Britain's leading premium ale: a welcome fixture in many pubs and off licences around the country, and now winning new friends abroad.
Beer
Stella Artois
, Stella Artois
(4.8%)
Stella Artois is one of the world's best-selling beers and is enjoyed in more than 80 countries. Its full, characteristic flavour and high quality is assured through a superior brewing process and by using the finest ingredients available.
Cider
Strongbow
, Heineken
(4.5%)
Strongbow gets its distinctive flavour and cut-through refreshment through the unique blends of bittersweet British cider apples from our Herefordshire orchards.